What To Do Before You Move
Moving may be a lot of effort from the moment you decide to move until you unpack your last box. This procedure usually takes between two and three months to complete. You can do it with the help of the best mover, Local N Long Distance Movers.
Local N Long Distance Movers has put together a comprehensive checklist to equip you on how to prepare for your relocation and reduce stress. Our seasoned movers lead you through each step of the moving process, from getting organized to celebrating, through this handy checklist.


You've discovered the perfect place to call home and have signed the papers. This is only the first step. The most difficult part? Finding a perfect way to move your household belongings.
Please don't be in a hurry to move. By carefully arranging your move in advance, you may considerably lessen the stress of moving into a new house. To make your relocation as simple as possible, we've produced the definitive guide to moving.
Your task is simple: Read now and pay close attention to everything mentioned in this post and schedule a call with us if you have questions.
Moving Checklist – Tips for Move Planning
Moving guidance is crucial at this stressful time. When you realize that your existing home is no longer adequate for you and your family, you will undoubtedly decide to relocate from your cramped apartment to a new home that is bigger.
Consider how tough it would be for you to keep everything in order if you had a large number of properties. There are so many boxes, labels, precious china, and enormous pieces of furniture to load onto a moving truck, and so few hands to do it with.
This article will walk you through relocating to a new apartment. Here you'll learn what to do and what not to do as you choose the best mover for the job, as well as step-by-step instructions for making your dream a reality.
Your Moving To-Do List
Use the moving checklists, planners, and tools established by Local N Long Distance Movers' renowned movers to make your move go smoothly.
Based on our years of expertise transporting customers across the United States, we produced this detailed checklist!


Our 8-week moving schedule provides the tips you need to arrange a flawless transfer, whether you're ready to move or just getting started.
Local N Long Distance Movers provide a comprehensive variety of services. Most people feel both excited and overwhelmed by the prospect of relocating.
Moving to a new location can be more challenging than it appears. There are many tasks that must be completed within a certain amount of time.
In most cases, consumers will seek professional help since they require the help of a competent specialist to complete tasks correctly.
Hiring a professional mover to assist you with your relocation can be a stress-free experience. From packing to lifting to loading to unloading, every aspect of relocating may be challenging.
We have provided our staff with the necessary instruments to pack and move your belongings in a secure and efficient manner. Because of our excellent services at reasonable prices, Local N Long Distance Movers has become a household name in the moving sector.
We strive to give the best moving services possible. Our experts will handle the shifting details with extra care so you can focus on your profession and family.
Our professionals will begin by devising a relocation strategy based on your needs. Following that, our professionals will use their knowledge and experience to pack your possessions safely and securely.
We will assist you in loading and transporting your belongings to your new address. We will also assist you with unloading, unpacking, and assembling your belongings.
Moving Planner: Things To Do Before Moving
8 Weeks Before: Your Checklist For Moving Out Of State
You've made the decision that it's time to take action. Congratulations! This is a thrilling period in your life. Local N Long Distance Movers advise you to cross items off your to-do list eight weeks ahead of time.
Starting your moving schedule at eight weeks allows you to break down the task into reasonable chunks, reducing the likelihood of feeling overwhelmed or forgetting important items on your checklist.
The first stages, taken eight weeks before the move, help prepare for the whole moving process.
Here are a few things to do 8 weeks ahead;
Budget Accordingly
At eight weeks out, you'll need a budget before you buy anything for your move. Calculate how much you can spend on the entire journey, including everything from moving goods to petrol and snacks for the road. If you have a higher budget, you can include services like dish packing and furniture setup in your relocation. Those and other services may not be necessary if your budget is limited.


Search For Your New Home
There are many reasons to hunt for a new house in your area or across the country. Whether it's for education, business, family, or simply a new adventure, the process of choosing your dream home is the same.
To begin your home or rental search, use internet real estate apps and websites.
In addition to school districts, commute times to and from work, crime statistics and surrounding businesses (such as restaurants and gas stations), you should also consider close medical facilities and pet-friendly amenities.
What you want in a new home, such as the number of rooms and bathrooms and the type of flooring you're looking for, should be mapped out beforehand.
Organize Documents
You will be surprised at how much paperwork you will have to deal with when you are planning to move. To keep everything organized, create a virtual drive folder to store all your research, documents, and photos related to your move.
That way you can access them all at once when you need them. Physical files should either be scanned and stored on your digital storage, or they should be kept in a folder.
A move folder is a perfect place to save everything you need for your relocation: moving-related paperwork and research; moving estimates; receipts; Physical files, electronic files in the cloud, and even both are possible. This helps you organize your documents.
Research and compare moving services
If you're thinking about hiring professional movers, now is the time to look into your options. For a local relocation, a locally owned company may be the best.
You could be better off going with a national moving company with teams and vehicles all throughout the country for long-distance moves.
Before settling on a moving company, check to see if they're licensed, have a solid reputation, and offer insurance to secure your belongings.
Investigate the companies you're thinking about using the internet. Examine their websites, reviews, social media profiles, and listings in local business directories.
If you are planning an interstate relocation, be sure the firms you are considering have a DOT number, which allows them to transport your things across state boundaries.
Give Notice to Your Landlord
You shouldn't ignore your landlord when it comes to moving out. You should give him at least two months to find a new tenant. Tell him ahead of time that you'll be moving out and won't be renewing your lease.
It's crucial to keep a positive connection with your existing landlord when you move.
7 Weeks Before: Moving To-Do List
Get Estimates from Professional Movers
You should seek in-home estimates from the top few options on your list of probable moving companies to use, even if it sounds like an extra effort.
They can offer you a much more realistic estimate of the time and expense of your move if they conduct an estimate in your home. Get as much information as possible throughout the estimation.
Ask them if they provide moving insurance, what the procedures for dealing with large or fragile items are, and if disassembly and reassembly of furniture incur an added cost.
Prepare your household for the move
It is critical to prepare children for the weeks ahead while parents are involved in the moving process from beginning to end.
It's possible that your family will be involved in keeping the house clean for showings, preparing for a new school, or saying goodbye to friends and neighbors.
To make the shift as seamless as possible, it's critical to approach this process with care and empathy.
Now is the moment to talk to your children about the relocation, what to expect, and how they feel about moving to a new home if you haven't previously done so.
It can be difficult to talk to your children about your relocation, especially if they have made friends in your current area. To assist children to prepare for the shift, try to sit down with them early and regularly, explaining to them why the move is important.
Also, the new area must be suitable for your pets if you have them. Check to see whether there are areas for pets to stay and play, for example, a dog park.
Ask friends for help
It's possible that you'll require the help of your friends and neighbors if you have a lot of belongings.
If they're busy, you won't be able to get them to help you pack if you inform them a few days in advance.
You should let them know as soon as possible so that they can make plans to assist you.
Notify Your Employer
Assuming you plan on keeping your existing work following your transfer, there are a few things you should discuss with your employer to ensure a smooth transition to your new location.
Ask your employer to provide you time off for moving preparation, as well as for moving out and moving in. Your boss should not be caught off guard.
In order to avoid a work gap following your move, look for a new job for at least a few weeks prior to the relocation.
If you're leaving your present job, make sure your payroll department knows your new address so they can send you your tax papers and last paycheck.
If you're looking for work, get a new résumé, cover letter, and portfolio ready as soon as possible. Make contact with local recruiters for job availability.
Book Your Move
It's time to sign your estimate and schedule your relocation with a reputable mover. This will give you plenty of time to find a suitable date. You will be assigned a move coordinator who will assist you at every stage of the relocation process.
When you get your official estimate, double-check that you understand every section.
Read "The Rights and Responsibilities" document issued by your mover, preferably Local N Long Distance Movers, prior to your relocation.
This document is required by law and contains all the data you need.
When you've decided on a move-out date and confirmed your plans, you'll book your move.
Contact your move coordinator if you have questions about your estimate, rights, and obligations, or scheduling your move. They will be there to help you at every step.
6 Weeks Before: Moving House Checklist
Schedule the movers
It's now time to plan for the movers! When deciding on a moving date, remember the day, week, and month you choose will have an impact on the cost of your relocation.
Moving Between May and September will almost certainly be more expensive because it is a high season. The same is true for weekend relocations. If you're on a tight budget, consider moving during the week during the off-season.
Order moving supplies
If you're moving your complete home, now is the time to order all the moving supplies. These materials will guarantee that your goods arrive safely at your new home, from boxes and bubble wrap to tape and packing paper.
Using a helpful packing guide, you can figure out how many moving boxes you'll require. Check here to see if there are any boxes available in your area.
Contact Insurance Providers
You may need to adjust your coverage, from health insurance to house insurance, to reflect your new home and location. Start shopping around and getting prices now if you need to switch insurance companies for your new house.
To ensure seamless medical coverage during and after the transfer, contact your health insurance provider. You may need to purchase a new plan if you move to a different zip code or city.
If you're relocating for work and your employer has many branches around the country, your health insurance may not change.
Reserve a storage unit
Take advantage of the opportunity to book space now if you need to use a storage unit since you transported your items a few weeks ahead of time or have to wait for the occupants to move out of your new house.
Renting a storage unit is a great alternative for folks moving to a new home, whether they need temporary storage while unpacking or a long-term solution to their clutter.
5 Weeks: Things To Do Before Moving
Craft Your Packing Strategy
The most challenging and time-consuming aspect of your move will be packing. Making a strategy ahead of time can be beneficial. A few suggestions are:
One room at a time should be packed.
Label and color-code your boxes using colored tape.
For each box, create a thorough label.
Use a household inventory sheet to match color-coded labels.
Start by emptying one room and stacking boxes there while you pack the rest of your home.
Make a packing schedule before you box up your belongings. Non-essentials should be packed first. Books, home decor, and gadgets are examples of stuff you won't need in the weeks leading up to the move.
Last, but not least, bring the necessities. Kitchenware, dishes, clothing, toiletries, and any other items you'll need in the days leading up to the relocation are all included.
Sell Gently-Used Item
Do you have any doubts about whether your possessions will fit in your new home? It's possible that it's time to put them up for sale.
Many consignment shops will gladly accept gently worn, secondhand things, ranging from old apparel to obsolete furniture. You might also try Craigslist or Facebook to sell them.
A garage sale is another option. You can use this space to make a public list of the items you need to get rid of. You will earn a few dollars, which will contribute to your bank account.
Begin Packing a few Item
Even though your move should be at least a month away, it's never too early to start packing. Start packing stuff you won't miss during the next month (such as items in the basement or garage, out-of-season apparel, or items for a second bedroom).
Packing can feel overwhelming at first when you glance around your existing house. Starting the procedure early will help you spread out the work and keep everything under control during the relocation.
4 Weeks Before: Relocating Checklist
Check In with Your Move Coordinator
It's common for your needs to change as you move closer to your moving day. Checking up with your relocation coordinator can help you stay on track for the move date.
If you have added a stop at a storage unit or acquired additional furniture, the cost of the relocation will need to be factored in. Reconnecting with your moving coordinator can help you avoid unpleasant surprises on the big day.
Ensure that your move coordinator has the destination address and phone numbers for you.
Confirm whether any additional stops are required to pick up or deliver products to a place other than the primary pickup or delivery destinations.
If your car is being transported, be prepared to drive it to the loading area. Also, be prepared to pick up your automobile at your final destination; your relocation coordinator can assist you with this.
Confirm Date And Time With Moving Company
Call your moving company's representative a month before the move to confirm the date and time of their arrival. Don't forget to inform them of any other crucial details, such as parking and elevator access.
Confirm all of your upcoming dates and storage with your experienced movers. Call to confirm any additional services you've scheduled, such as packaging or storage.
Figure Out Temporary Housing
If there will be a period of time between leaving your old house and moving into your new one, now is an excellent time to plan and reserve temporary lodging for you and your family.
If you have issues getting a temporary rent space, check out Airbnb or Realtor.
Begin Packing
It's finally time to start packing things up. After you've prepared your moving box, which will contain stuff you will need from day to day. You may begin packing the rest of your belongings. Label boxes that you'll want to unpack first at your new house, such as those containing kitchen and bathroom supplies.
Start with non-essentials and seasonal things. Winter coats, off-season sports equipment, books, and any other items you won't need in the weeks leading up to the relocation are examples of these items. Make sure to bundle all fragile items carefully and clearly identify cartons. Separate valuables and critical documents.
Notify Friends & Family of Your Move
If you haven't told your friends and family yet, now is the time to do so. If you don't have time to inform them in person, send them an email or give them a quick call. Another simple and effective way to let people know you're relocating is to post a moving announcement on social media.
You belong to a family that should be informed about your move. If required, contact your father, mother, siblings, and extended family. A third party should not inform them of your relocation. Their hearts will be broken. Try to give them as much warning as possible, especially around the fourth week before the move.
3 Weeks Before: Preparing To Move
Update Your Address
Make a change of address checklist and set up mail forwarding to start on the day you move. This is also the time to start keeping track of any mail that comes into your house, as well as updating your address with all of the businesses, entities, and accounts that send you mail.
Make a list of all of your major firms, including your bank, doctor's office, insurance company, and credit card company.
Update your address for monthly service and product subscriptions, including online shopping, streaming services, meal delivery, and other monthly services and products.
Your health, vision, dental, renter's, homeowner's, car, pet, and life insurance plans should all have your new address updated.
Forward Mail
Fortunately, forwarding your mail is a simple process that may be completed in advance. Visit USPS.com and schedule a date with them to forward your mail.


Cancel Your Local Memberships
If you move out of your present neighborhood, you may also have to leave your existing gym or community center. You can save money and prevent cancellation costs by checking your memberships to see whether they can be transferred.
Notify and cancel local memberships, such as health clubs (gyms, yoga), business associations, social groups, and so on.
Look for gyms and comparable businesses near your new address on the internet, and schedule tours if necessary to get a sense for the facilities.
Decide What To Do With Plants
Try to locate new homes for your plants if you're moving a long distance. Unfortunately, due to restrictions established to prevent the spread of pests and disease, moving companies may not be able to move your plants to a new state.
You have the option of giving your plants to a neighbor or leaving them in your former house for the buyer.
Whichever option you choose, be sure to complete it on time.
Plan Your Goodbyes
Regardless of how much relocation experience you have, the entire process can be tedious and difficult. One component of the transition to a new house that you'll have to deal with as soon as possible is saying goodbye to friends and relatives.
Taking care of the many parts of the moving process, especially if you're moving to a new state, will undoubtedly keep you quite busy. However, attempt to say your goodbyes and communicate your affection to your friends, family, and coworkers.
2 Weeks: To-Do List Before Moving
Prepare Your Home
There are various things that must be accomplished at your current house to prepare for your move, whether you are moving from a home or a rental.
Keep your house in good order. Cleaning services for moving out are popular. If you opt to perform your own cleaning, make sure to mop, dust, and wipe down all surfaces, blinds, and baseboards.
Remove any screws or nails from the walls and seal up any holes.
Protect the floor and the furnishings by cushioning them. For ease of access during move-in, keep furniture hardware and foot sliders separate.
For the refund of the security deposit, make any necessary repairs.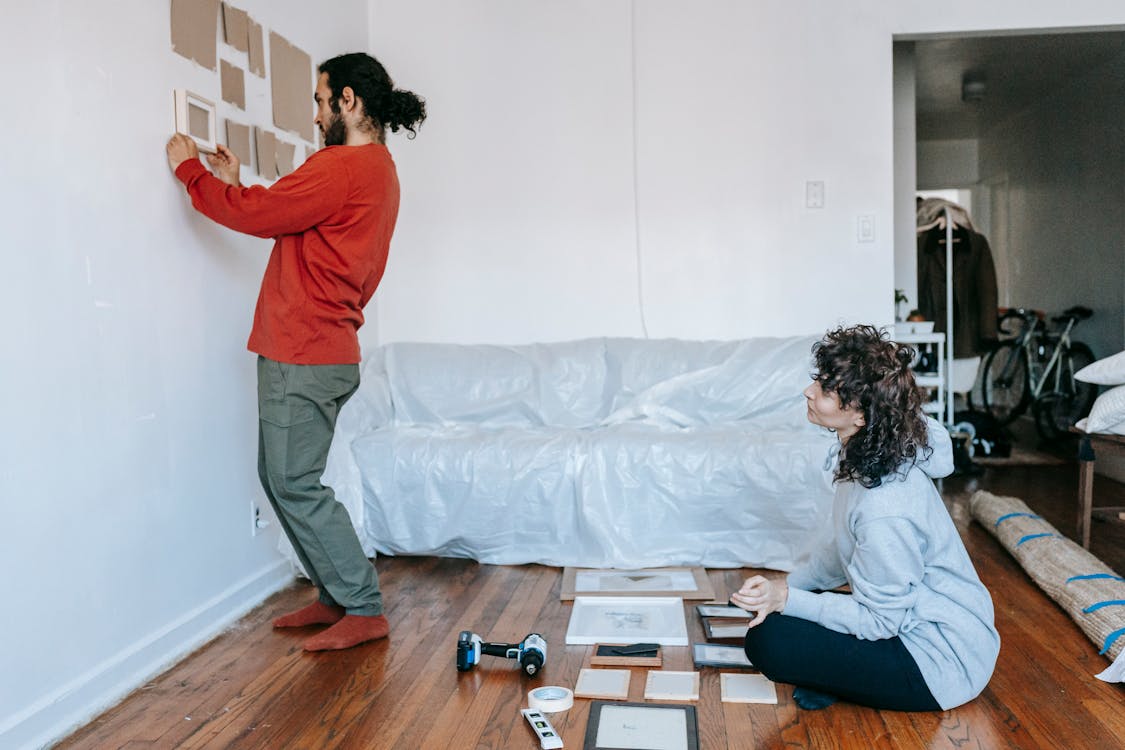 Prepare For Your Trip
When planning a long-distance move, double-check your itinerary and be prepared for the journey ahead.
Confirm your air travel, airport transportation, and any hotel reservations.
Have your vehicles serviced if you're traveling to your new location.
Plan your route, including accommodations, sights, meal stops, rest stops, and petrol stations.
Pack activities for children, such as coloring books, crayons, novels, and small toys, if you're moving with them. Remember to include their favorite blanket and travel pillow!
Prepare your clothing, toiletries, snacks, and any other stuff you may require for your trip.
Make a list of items you'll need throughout your move: personal documents, electronics, jewelry, medications, and so on.
Secure a Parking Spot for the Moving Truck
You'll need to figure out where the best place to park the moving truck will be before the moving day. If you're hiring professional movers, inform them as soon as possible about the parking arrangements. Those who live in a congested city may also require a special parking permit.
Take Care of Last-Minute Items
By planning ahead with your handy moving checklist, you can skip many last-minute errands. To streamline the process, go over your list many times and ask other members of your household to supply the items on their errand list.
Friends, neighbors, coworkers, family, and others will appreciate it if you return any borrowed items.
Take any things that need to be returned to a retailer in your neighborhood.
Return to the dry cleaners to pick up any remaining clothing items.
Pay any fines or penalties that may apply, such as unpaid parking tickets, legal expenses, and municipal or state tax payments.
Double Check This List!
During the moving process, you may have had to skip certain items on your moving checklist. Now is your chance to go over everything you may have overlooked in order to ensure a smooth moving day. It's also a good idea to check in with your move coordinator to re-align on your relocation plan and any changes that have occurred. Do not leave anything behind.
Take Your Pet to the Veterinarian
Before you move, don't forget to take your pet to the vet for a final check-up. Get all vaccination and injection records as well.
Request Time Off From Work
Request a personal day from your company if you'll be moving on a weekday. Those who are unable to take time off work to relocate must arrange for a friend or family member to meet the movers on the day of the transfer.
1 Week Before: Things To Remember When Moving
Clean Old Home
Clean your old residence before you move. Small efforts can save you money on cleaning fees and security deposit deductions. The refrigerator and pantry should also be properly cleaned.
Inspect Old Home With Landlord
Be sure to have your present landlord conduct a final inspection before you leave. Disclose any damages that may be taken from your security deposit. It's often easier to bargain in person than over the phone if there's a conflict.
Set Up Services at New Home
Make sure your utility accounts are up to date and everything is turned on by calling your new home's utility company. Water, power, internet, gas, garbage, and recycling services should all be checked.
Take Care of Trash Removal & Recycling
Organize a last garbage and recycling pickup appointment. Please urge your neighbors to place your garbage can back where it belongs after it's been picked up if you're leaving before the next pickup date occurs. Before you move, you can also try to dispose of your waste at your local dump and recycling facility.
Day X: Moving Into A New House Checklist
Load The Moving Truck
Your home's boxes and furniture need to be loaded into the truck. If you hired movers to pack the truck for you, keep an eye on them, or move the boxes yourself if you're doing a DIY move. Pack everything neatly and secure everything in the moving vehicle.
Coordinate with your movers
Make one final check to be sure the movers are scheduled to arrive at the new home on time. Make a plan to communicate with them regularly for updates and in the event of any problems or adjustments. It's also a good idea to double-check that you have enough cash on hand to tip your professional movers.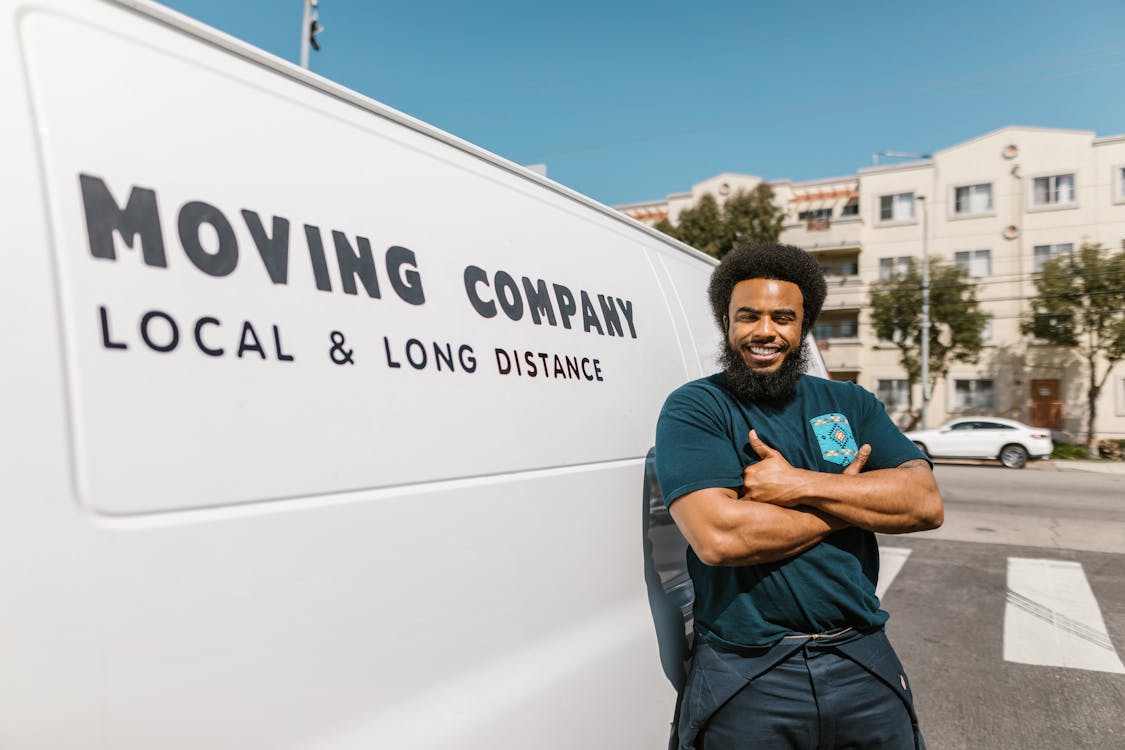 Do a final walk-thru of your old home
To be sure that you have forgotten nothing, go through every room and closet to make sure that nothing is left behind. Make sure you clean up anything that got dirty while relocating.
Travel to your new home
Be cautious when driving, whether it's a simple trip across town or a multi-day drive across the country. Whenever you feel fatigued, take a break, and don't plan on driving more than you can handle in a day.
Unpack and settle in
The relocation is complete, and now it's time to unpack and settle into your new home. As soon as you arrive at your new house, do well to unpack. Do not leave your belongings unpacked for days.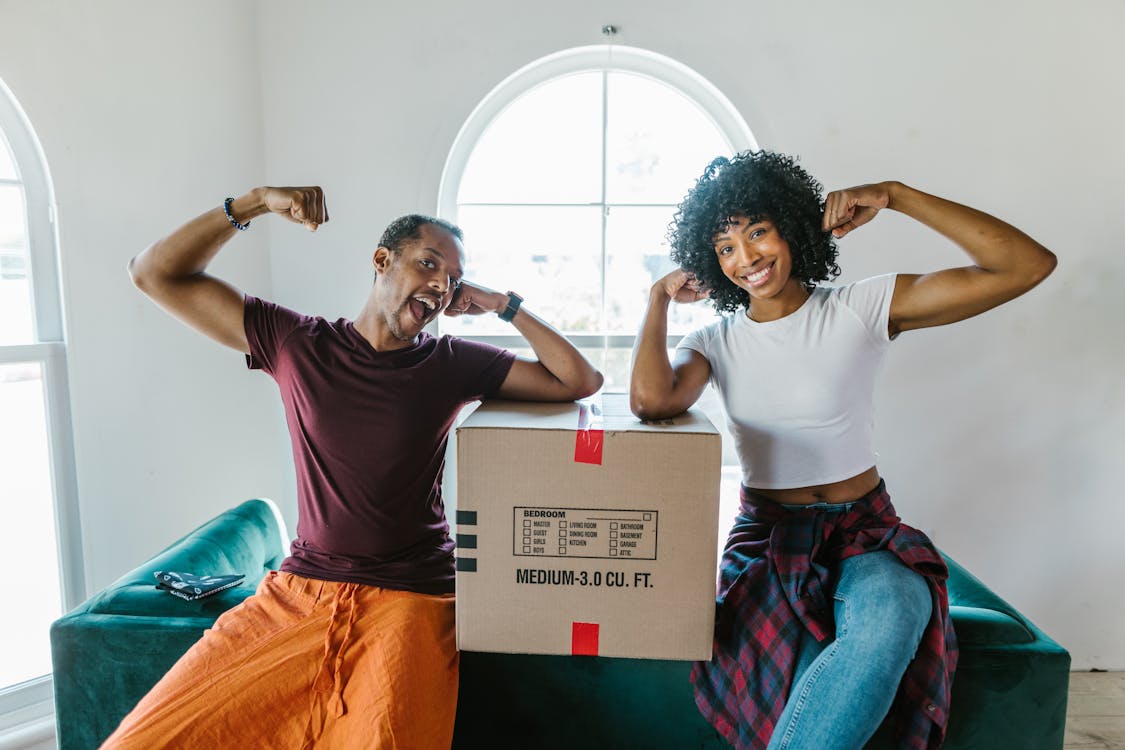 FAQ
How To Pack For A Move
Probably the most time-consuming component of the whole procedure is packing up. Our top moving packing techniques are all about saving time while also protecting your valuables.
Keeping this in mind, here are some moving packing tricks to make your move go more smoothly.
If you're shipping breakables like glasses or perfume bottles, wrap them in socks for extra protection, and use linens and towels to cushion objects like lamps and vases. In the kitchen, wrap knives and other sharp objects in dishcloths and fasten them with a rubber band.
Pack crucial documents, medications, chargers, basic toiletries, a couple of changes of clothes, and other stuff you'll need access to during your move and shortly after you've arrived at your new house in a small suitcase.
Your entire day can be slowed by last-minute packing. Make it a mission to have everything packed up before the movers arrive or the rental vehicle arrives. You'll be able to concentrate on the task at hand right away.
How To Prepare To Move
The first item on your to-do list should be to prepare for your move by making a strategy that will keep you on track. It will also help you release stress and get through the following few weeks without becoming too frustrated.
Another thing you should do is gather packing materials. This should be done before you pack your belongings. Specifically, go around your house and count how many goods you have for packing.
Consider how many moving boxes and other materials you'll require after that. However, if you do not have the time or the nerve to do so, there is a simpler alternative.
Get in touch with a moving company. Compare several movers in the market to choose one that fits your budget.
What do I Need to Move?
First, you need to have a plan and a budget. You cannot plan your moving if you do not have a financial plan that will cover it.
You need to buy new stuff, that is, if you are moving for the first time. You need essentials like a bed, a bed frame, a place to put your clothes, a chair, mirror, fan, heater, and curtains for windows.
How Do You Make a Move List?
Your moving checklist is a list of all the things you'll need to get done before you move. Depending on your schedule, it's best to plan 8 weeks ahead of time.
If you have up to 8 weeks to prepare, make a checklist that runs from the 8th week to the moving day.
From the initial day of preparing to the last day of moving, you must put key items on your list to make your move easy and stress-free.
What Should I Move First?
One of the first things you should pack while relocating is your storage items. These items are easiest to pack first because they're most likely already in boxes, whether they're in a storage facility, in your attic, or buried deep in your garage.
You are unlikely to require these products in the interim. Simply try to tidy, cleanse, and combine your boxes. On move-out day, the fewer boxes you have, the better!
Heavy items, such as chairs, refrigerators, washing machines, cupboards, cookers, and other items that can take up space in the truck, should be moved out first.